My New Year's Resolution: Keep Eating Sugar and Drinking Haupia Lattes
By Red Dirt Blog | December 31, 2015 at 02:46 PM EST |
No Comments
45: the approximate percent of Americans who will make a New Year's Resolution tonight

8: the percent of those who will be successful in keeping their New Year's Resolution
Typically, when we make a New Year's Resolution, it entails cutting something out of our lives: lose weight, cut out sugar, cut back on caffeine, stop drinking...none of which I plan to do in 2016!
So, this year, I decided to shift my perspective on making a New Year's Resolution and, instead, I am making a commitment; a commitment to eat healthier. This doesn't mean I have to deprive myself of all the food and drinks I love! I'm still going to eat sugar and drink my Haupia Latte (probably more than I should).
What I plan to do, however, is add more fresh veggies to my daily diet.
Before you completely dismiss this idea, consider all the ways you can add veggies to your diet:
Fresh juice or smoothies. I even top mine off with whipped cream...
Add crisp, crunchy cucumbers, red or yellow sweet peppers, and a variety of lettuces to your sandwich. Or, come in to Red Dirt for our grilled veggie sandwich: the Kauai Garden Isle...
You can even swap out that bag of chips for a side of Red Dirt's Broccoli Salad.
Sneak some fresh veggies into your next soup, or try Red Dirt's Tuscan Veggie:
Make a good old fashioned salad. Need some inspiration? Go to Red Dirt's Pinterest board, Ono Grindz, to get a visual taste for some of the salads we have to offer.
If you're still not convinced, try adding grilled veggies to your next Hawaiian Plate Lunch or Bowl:
So, instead of taking something "bad" out of your life in 2016, try adding something good:
...and, let Red Dirt help!
Aloha Coffee & Cultural Festival: Tina's Ports of Paradise
By Red Dirt Blog | September 26, 2015 at 11:15 PM EDT |
No Comments
Dancing since she was three years young, and performing since the tender age of five, Tina Vainuku, endearingly known as "Auntie Tina", brings the timelessness of Polynesian dance and sounds to the mainland. Tina began her dance group, "Tina's Ports of Paradise", in hopes of sharing the Aloha spirit.
As a multi-faceted dance troupe, Tina's Ports of Paradise provides audiences a feast for their senses. With its brilliantly choreographed Hawaiian hulas to its heart-pounding Tahitian drumming to its jaw-dropping Samoan knife and Fijian spear dances, Tina's group provides entertainment to please everyone. Not yet intrigued? Tina's Ports of Paradise also perform a delightfully fun "siva", high-energy dances from the Cook Islands, as well as the mesmerizing Maori Haka and Poi Ball dances!
Weaving a multitude of routines into one beautifully diverse tapestry, Tina breathes life into each performance as she narrates the stories and meaning behind the music and dance. So, not only are audiences treated to the visions and sounds of the South Seas, they are also transported back through its rich history as Tina crafts her timeless tales.
Three-time overall winners at the Tahiti Fete competition, Tina's Ports of Paradise have proven to be a first-class dance company. And, you can hire them for your next event! Whether you want to celebrate your anniversary, plan an unforgettable wedding, or electrify your birthday party, Tina's Ports of Paradise can put together the perfect blend of dance, music, and fun for your occasion!
Want a taste of their talents before hiring them? Come experience the beauty and enchantment of the South Pacific with Tina's Ports of Paradise at Red Dirt's 4th Aloha Coffee & Cultural Festival on Sunday, October 4th, 2015 at Ramona Gardens Park in Grover Beach, CA.
Kauai Sandwich: Our homage to Hawaii Garden Island
By Red Dirt Blog | August 18, 2015 at 06:03 PM EDT |
No Comments
Red Dirt's Homage to Hawaii's "Garden Island"
Known as the "Garden Island", Kauai boasts mountains of lush greenery, flower embellished streams and pristine beaches speckled with swaying palm trees. As one of the smaller Hawaiian Islands, and located furthest north, Kauai maintains the slower pace and authentic feel of the Hawaiian culture, providing its visitors with a quiet, tranquil reprieve.
At Red Dirt Coffee House, we have a sandwich to honor this tiny island rich in vegetation, our very own Kauai:
We start with a warm, chewy Ciabatta roll on which we delicately spread our homemade sun-dried tomato cream cheese. On top of this layer of cream cheese, we put provolone cheese and freshly grilled seasonal veggies, melting the provolone to perfection.
On the cool side, we add fresh avocado, organic greens, cucumbers, tomatoes, onions and feta cheese. To finish off this delectably healthy sandwich, we offer you a side of hummus and Jackye's popular Broccoli Salad (or a bag of chips, if you prefer).
The next time you are looking for a healthy lunch or dinner, some people even eat it for breakfast, come in to Red Dirt and try our Kauai, the "Garden Isle Sandwich".
Do you have a favorite Red Dirt sandwich? We would love to hear what it is. Just leave us a comment below.
SPAM: It's no longer a "mystery" meat!
By Red Dirt Blog | July 26, 2015 at 02:48 PM EDT |
No Comments
SPAM is, in its own rights, a cult icon.
So well known for its name, Spam, most people don't even realize it's a Hormel product. To clarify any confusion you may have had, here is a brief history of Spam (come on, you know you've always wanted to know the history of your favorite mystery meat!):
Spam was the product of surplus pork shoulder pieces after Hormel's canned hams were carefully cut and packaged. Not wanting to waste the thousands of pounds of excess meat, Jay Hormel, son of the company's founding father, decided to package the pieces up into mini-cans, originally calling it "Hormel Spiced Ham". Not impressed with its birth name, the company held a contest at their annual New Year's Eve party, giving $100 to the person with the most creative name for the new product. Kenneth Daigneau, brother of one of Hormel's vice presidents, won the contest, creating the legacy that is known today as Spam.
Spam is also synonymous with the Hawaiian culture. First introduced to the islands by WWII military personnel, Spam is a staple in most Hawaiian households. With a multitude of uses, as a main dish, a side dish, an ingredient for soups and stews, as well as the character in a well-known Hawaiian children's book, The Musubi Man (a creative and fun Hawaiian version of the Gingerbread Man), Spam has steeped itself into the Hawaiian culture. Spam is so popular in Hawaii, it is reported that some four million cans are consumed yearly on the islands, alone!
If you are a SPAM lover, come in to Red Dirt Coffee House and try one of our Spam dishes: hand-crafted Spam Musubi or a Spam and Egg Breakfast Burrito! If not, give it a try…you might be surprised!
Here's a video of our Spam Musubi Protege demonstrating how we make it:
And, one of Red Dirt's keiki, giving his approval:
For those of you who share our love for Spam, we would love to hear what your favorite Spam recipe is! Just post a comment below!
The Birth of Hawaiian Music
By Red Dirt Blog | July 19, 2015 at 05:24 PM EDT |
No Comments
The birth of Hawaiian Music was in part thanks to tourists traveling to Hawaii in the early 1800's. With these visitors came such instruments as the violin, guitar, and ukulele. Yes, that's right; the ukulele was not invented by Hawaiians, just made popular by them!
The slack key method, Ki ho' alu, was invented by Hawaiians, however. When early Hawaiian musicians took the guitars brought to the islands by Mexican cowboys and loosened the strings, they made it possible to play bass and melody at the same time.
Steel guitar style was also invented in Hawaii. The use of a steel bar slid across the strings of a guitar quickly became a signature Hawaiian sound.

Combining these uniquely melodic instruments with traditional Hawaiian chants, mele oli, gave us the earliest form of Hawaiian music. Over the years, other musical genres have found their way into this traditional island music, such as country and reggae. Today, you are quite likely to hear a popular Hawaiian song with a country twang or rasta melody. Either way, Hawaiian music has embraced and encompassed various "soulful" genres.

The musicians who have graced us with their beautiful island sounds have done so with passion and raw talent. Early musicians, such as the Tau Moe family, and resurgent musicians, like Gabby Pahinui in the mid-1900's, gave Hawaiian music its staying power; paving the way for modern Hawaiian musicians, such as IZ, to bring the tropical sounds from the islands to the mainland.

A long and rich history of melodic sounds and Hawaiian chants has landed here at our very own Red Dirt Coffee House in Arroyo Grande. We proudly host a monthly jam session, known in Hawaiia as Kanikapila, on the last Sunday of every month. We are also in the process of planning our 4th Annual Coffee & Cultural Festival. Visit our website for more information!
Pour Yourself a Cup of Hawaiian History: How coffee growing began and flourished on the islands
By Red Dirt Blog | June 24, 2015 at 06:20 PM EDT |
No Comments
Coffee growing and cultivation on the Hawaiian Islands began in the early 1800's.
The Rise of Coffee Grown on the Islands
Making the trip back from London in 1825, Oahu's Governor, Chief Boki, brought Arabica coffee trees with him after a brief stop in Brazil. These few, choice trees were planted on Manoa Valley on Oahu where they relished in Hawaii's ideal climate and topography: rich fertile soil, high elevation, mixture of sunshine and rain-producing cloud cover, and moderate slopes to allow for root drainage. The success of these fledgling coffee trees on Oahu ensured its spread to other island locations, such as Captain Kook on Kona in 1828 and the Hanalei Valley on the North Shore of Kauai in 1842.
The Decline in Hawaiian Coffee Production
Despite the ideal growing conditions and early successes, coffee production on the Hawaiian Islands faced many hardships. Much like having to scale the very mountains on which they were grown, coffee bean cultivation faced numerous obstacles. Coffee growing neared economic ruin when sugar cane and pineapple production boomed in the late 1800's, favored for their ease of farming and more cost-effective harvesting. In addition to the near economic demise, coffee trees on Kona were nearly eradicated by blight, a tiny insect but, as any coffee lover today knows, Kona coffee would make its comeback.
Coffee is Once Again Hawaii's Golden Crop
The surviving parcels of coffee trees, as small and sparse as they were, again flourished around the turn of the century after the production of sugar cane and pineapple failed to keep up with foreign competition. Land that had been stripped of coffee trees to make room for sugar cane fields and pineapple groves were replenished with these little "berry bushes". Small, family-owned lots grew to the noble coffee plantations that the islands once boasted, making way for the spread of coffee growing across the islands once again.
The Future of Hawaiian-Grown Coffees
What was at one time a meager sprinkling of small coffee farms, averaging less than 5-acres a piece, has exploded to over 6,500 acres of coffee trees statewide! Small family-owned farms coexist alongside larger plantations, making coffee cultivation a true Hawaiian experience.
Today, coffee is grown on all of the major Hawaiian Islands with no signs of slowing down. After all, Hawaii is the only state in the United States to cultivate coffee; that combined with the fact that coffee is the second most heavily traded commodity in the world pretty much secures its place on the islands!
While not everyone has the luxury of traveling to Hawaii for a taste of this island elixir, you can experience a variety of Hawaiian grown-coffees at the 4th Annual Aloha Coffee & Cultural Festival coming this fall in Grover Beach, CA. Hosted by Red Dirt Coffee House, located in Arroyo Grande, CA, the Aloha Coffee & Cultural Festival offers Hawaiian-grown coffee tasting, live music and entertainment, vendor booths, and games for the kids. Visit Red Dirt's website for updated information on this year's Aloha Coffee & Cultural Festival.
Kanikapila: A Hawaiian tradition on the Central Coast
By Red Dirt Blog | June 12, 2015 at 10:21 PM EDT |
No Comments
You walk into your favorite coffee shop one lazy Sunday afternoon. The weather has been warm, so you take your iced Haupia latte outside and sit under a bright yellow umbrella. You notice other patrons have the same idea, as each table is occupied. As you sit there, soaking up the Hawaiian-themed decor and enjoying your ice-cold drink, you feel something missing. Reaching into your bag,
you pull out the ukulele that Uncle Joe left you and begin strumming. The notes evaporate in the heat, warming your soul as the sun warms your skin.
After you finish your first song, a gentleman at the far table runs to his car to retrieve his guitar and strums along with you. This brings the coffee shop owner out, who always has an ukulele on hand. As the three of you jam to a Hawaiian favorite, two women join in with an interpretative hula.
Hawaiians refer to this spontaneous jam session, sometimes accompanied by a hula, as Kanikapila, which literally means "to make music".
If you have never had the privilege of participating in one of these island jam sessions, Red Dirt hosts a Kanikapila the last Sunday of every month.
Just bring an 'ono dish to share in the pot luck and your ukulele or guitar to Red Dirt Coffee House on Sunday, June 28th at 2:00 pm to experience a true Hawaiian Kanikapila!
We are a kid-friendly establishment, so bring the whole family. There will even be Hawaiian shaved ice for purchasing.
We look forward to jamming with you at our next...
Five Important Facts About Juicing, Plus One Fun Fact for Your Contemplation
By Red Dirt Blog | June 08, 2015 at 01:33 PM EDT |
No Comments
Juicing: the act of extracting nutrient-rich juice from fresh-squeezed vegetables.
This is the latest in a series of health-food crazes, but just how beneficial is juicing compared to eating your recommended daily intake of fresh vegetables? And, are there any disadvantages to drinking your vegetables?
Here are 5 facts about juicing that might help answer these questions:
There is no scientific evidence that juicing your vegetables yields better results. However, if you are prone to skipping the required serving of vegetables at mealtimes, juicing will, at the very least, get more nutrient-rich vegetables into your system.

According to the Mayo Clinic, healthy digestion-enriching fiber is juiced out of the vegetables during the juicing process (Nelson, 2014). Yes, you still get the vitamins and minerals from the vegetable juice, but since the pulp from the vegetables is filtered out, you are denying yourself an important benefit of consuming fresh vegetables: fiber. There are myriad ways to use the pulp from your fresh-squeezed vegetables, though. Check back next week for a list of suggested uses!

To make the juice more palatable, many people add fruits to their fresh-squeezed vegetables. Be conscious of how many fruits you are adding, though, as this can spike your sugar and calorie in-take. Obviously, your best bet would be to juice vegetables only; however, if your palate will not tolerate 100% veggies, adding one crisp apple or a small handful of berries will help appease your palate without overloading your juice with calories.

Juice only the amount of fresh vegetables you plan to drink in one sitting, as "fresh squeezed juice can quickly develop harmful bacteria" (Nelson, 2014). The purpose of juicing is to add the recommended daily allowance of fresh produce to your diet. If you are drinking vegetables you juiced yesterday, they are no longer "fresh".

Consuming vegetables that are juiced tends to be easier on your stomach and digestive tract because the body can more easily digest liquids. As many of you who have tried juice cleanses know, though, you are often left feeling hungry, so a balance of juiced and whole foods might be best.

Here's a bonus fact: Regardless of the questionable stares and blatant comments you might encounter, you can top off your fresh squeezed juice with whipped cream! Adding whipped cream to your juice doesn't take away any of the vital nutrients, but it does make the drink more festive and fun! You can also blend fresh-squeezed vegetable juice into a smoothie for the younger palate :-)
Have you been wanting to try this latest health craze but don't have the time or equipment to juice your own vegetables? Give one of our fresh-squeezed juices a try on your next visit to Red Dirt! Check out our drink menu and phone your order in!
Already a juicer? Share your favorite recipes and vegetable combinations in the comments below.
Sources:
How the Ambient Noise at Your Favorite Coffee House Might Help You Concentrate
By Red Dirt Blog | June 01, 2015 at 01:07 AM EDT |
No Comments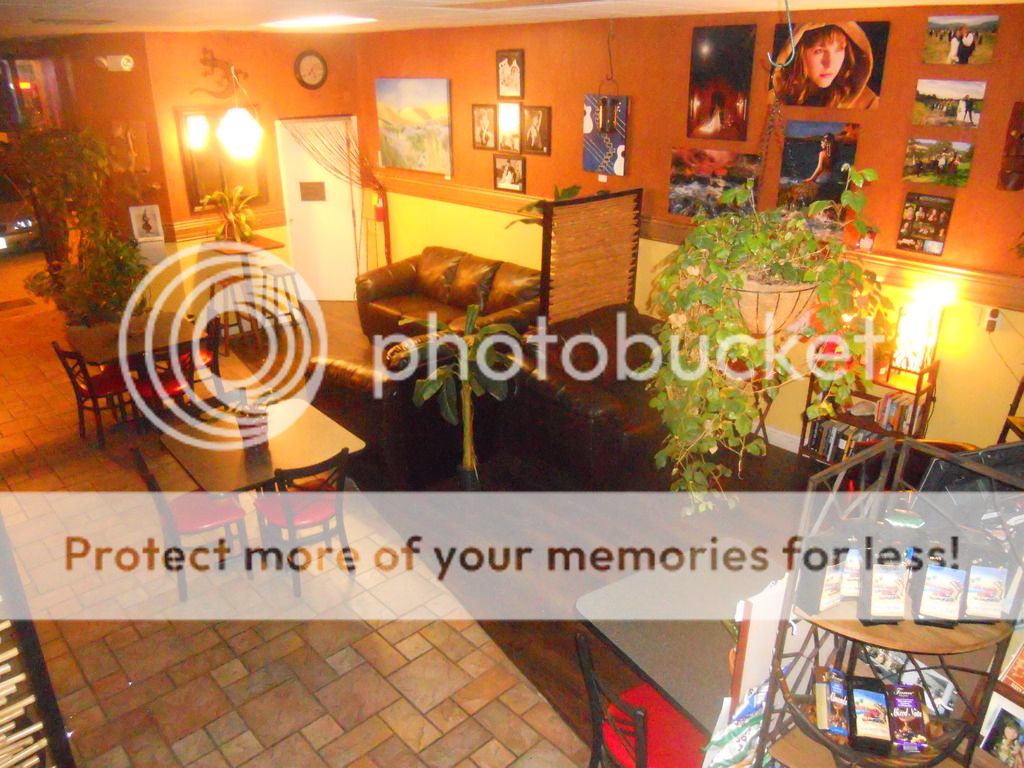 Have you ever wondered why you get more done while working in a coffee shop? Is it the pressure of keeping busy while people are milling around? Does the background noise keep you distracted just enough to insight deeper concentration?
A new study in the Journal of Consumer Research, "Is Noise Always Bad? Exploring the Effects of Ambient Noise on Creative Cognition", indicates working harder and being more focused at a coffee shop has to do with the soft, subtle noises you might experience in a local coffee house.
In this study, the authors conducted five experiments exposing under-graduate students to varying levels of noise while trying to complete a series of cognitive tasks. In their findings, it is shared that a mid-level of "ambient noise", the gentle whir of an espresso machine or light, casual conversation, actually enhances one's creativity.
One theory is that the slight distractions found at your favorite local coffee shop force your brain to "tune out the noise and focus more on the task at hand".
Coffee shops provide a more relaxed environment than most sterile offices, encouraging higher creativity and productivity. When the body and mind are relaxed, your affective filter is lowered. And, when your affective filter is lowered, you work more efficiently.
There could also be societal factors that contribute to higher productivity while working in a coffee shop. For example, when we find ourselves working at our local coffee house and see other patrons working diligently on their computers, we feel a sense of peer pressure to maintain a similar level of engagement. Of course, we can't know for sure just how productive and focused our fellow coffee shop patrons are but the thought of looking like a slacker among our peers is enough to motivate most.
Ultimately, what it comes down to is the coffee house's culture; its atmosphere determines the mood it puts you in when you first enter. "Ambient noise" versus obnoxious racket makes all the difference when deciding which coffee shop to frequent.
We would like to know what you look for when seeking a coffee house as a work space. Please share your thoughts and ideas in a comment below.
Red Dirt Coffee House: Serving up SB 'RoCo' Coffees
By Red Dirt Blog | May 02, 2015 at 12:39 AM EDT |
No Comments
Do you enjoy a warm mug of perfectly brewed coffee? Or, do you prefer to savor a shot of espresso? It might surprise you to know that both options come from the same beans; the difference lies in the brewing method!
While we let this tidbit of knowledge steep, settle in with a warm cup of coffee, or espresso, while we tell you a little story…
When Red Dirt Coffee House first opened its doors, Jackye knew she wanted to serve a better cup of coffee than was currently available at most coffee shops. Having gotten her first taste of their estate-grown coffees at her favorite local coffee house back home, she decided to serve Santa Barbara Roasting Company, known by their customers as 'RoCo'!
Established in 1989, expanding state-wide as a wholesale provider in 1997, SB 'RoCo' has been a fixture in the Santa Barbara coffee scene for over twenty years. To be this successful and established, you have to develop a very loyal customer base.
You might be asking yourself what makes SB 'RoCo' so popular.
For one, 'RoCo' is just off the 101 freeway, one block away from State Street in Santa Barbara, so the location helps! And, in a town where finding a place to park can be troublesome, 'RoCo' has a spacious parking lot right across the street!
The convenient location and ease of parking aren't the real reasons behind SB 'RoCo's' success, though; it's their approach to coffee roasting that makes them a local favorite.
SB 'RoCo' hand roasts their coffees in small batches. Keeping their batches to 50 pounds or less, 'RoCo' remains one of the few Micro Roasters on the Central Coast.
Even more impressive? They air cool their batches, as opposed to water quenching them, giving their customers the absolute best value on their very best coffees!
In addition to their meticulous roasting and cooling practices, SB 'RoCo' offers their customers a variety of "Naturally Grown" coffees, including:
· Anacapa Island Blend
· San Miguel Island Blend
· Santa Cruz Island Blend
· Santa Rosa Island Blend
What makes a "Naturally Grown" coffee? The bean varietals used to make SB 'RoCo's' "Natural Grown Coffees" have to be "Organically Grown, Shade Grown, and Fair Trade" coffees. For more information on these innovative approaches to coffee cultivation, visit SB RoCo's "Our Story" page.
When asked about their "Natural Grown Coffees", Brolin Russell, SB RoCo's Operations Manager, shared an interesting little fact, "We donate to the Channel Islands National Marine Sanctuary a significant amount of coffee and resources to events and fundraisers. And that is why our "Naturally Grown" line is named after all of the Channel Islands".
Facing a selection of over seventy varieties, Jackye experimented with a few SB 'RoCo' choices, until she found the perfect combination for her coffee house clientele:
· State Street Blend: a Double French roast for those whose palettes prefer a darker, smoky flavor
· Santa Barbara Blend: a combination of Full City and French roasts to create a varietal that retains its sweet coffee taste while complementing it with a rich roasted flavor
· And, of course, a Decaffeinated varietal for our customers who crave the taste but can do without the caffeine
But, before choosing one of these options on your next visit to Red Dirt Coffee House, remember…a darker brew doesn't mean more caffeine! In fact, the opposite is true.
We'd love to know which of these coffees you prefer, so feel free to share in the comments below, or leave a comment on our Facebook page!